Si el restaurante Blau Mar estuviera en la playa, sería el perfecto chiringuito, de los que son visita obligada varias veces durante las vacaciones de verano.
Sólo un paseo marítimo, el de Calpe, lo separa de ella.
Al frente del restaurante está Josep Moragues, jefe y cocinero, joven, pero con mucha experiencia, "currao" que se dice.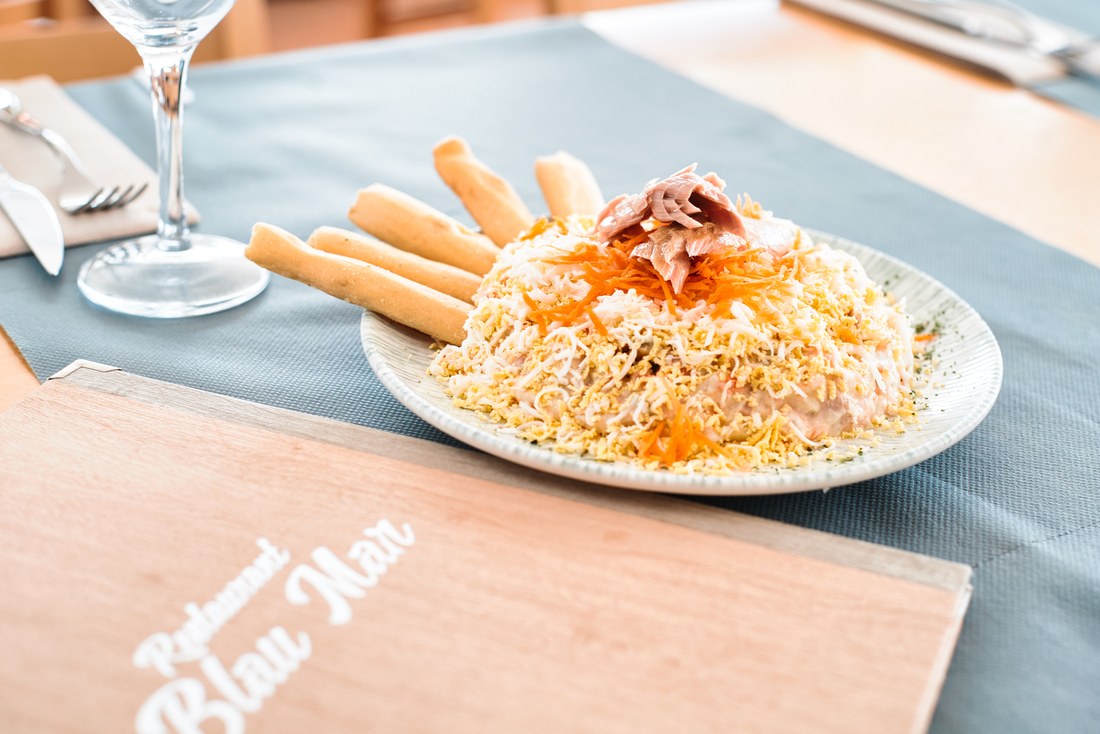 De segundo y monta tanto, sobre todo en postres, Pablo. En sala, Chema y Adrián. Equipazo.
A pesar de la juventud, cocina seria, de producto y con gran dominio de las técnicas. Carta amplia en entrantes y arroces, destacando los melosos.
Carta de vinos reducida, pero con selecciones muy escogidas y especiales.
ENG: If Blau Mar restaurant were on the beach, it would be the perfect beach bar, one of those that are a must-visit several times during the summer holidays.

At the head of the restaurant is Josep Moragues, the boss and chef, young but very experienced. The second chef, for desserts, is Pablo. Maîtres-d'hôtel, Chema and Adrián. A great team. In spite of their youth, their cuisine is serious, product-based and with a great mastery of techniques. Extensive menu of starters and rice dishes. The wine list has very special selections.
C/ Gran Bretaña
Edificio Oceanic, Local 1 B
03710 Calpe
blaumarcalp.com